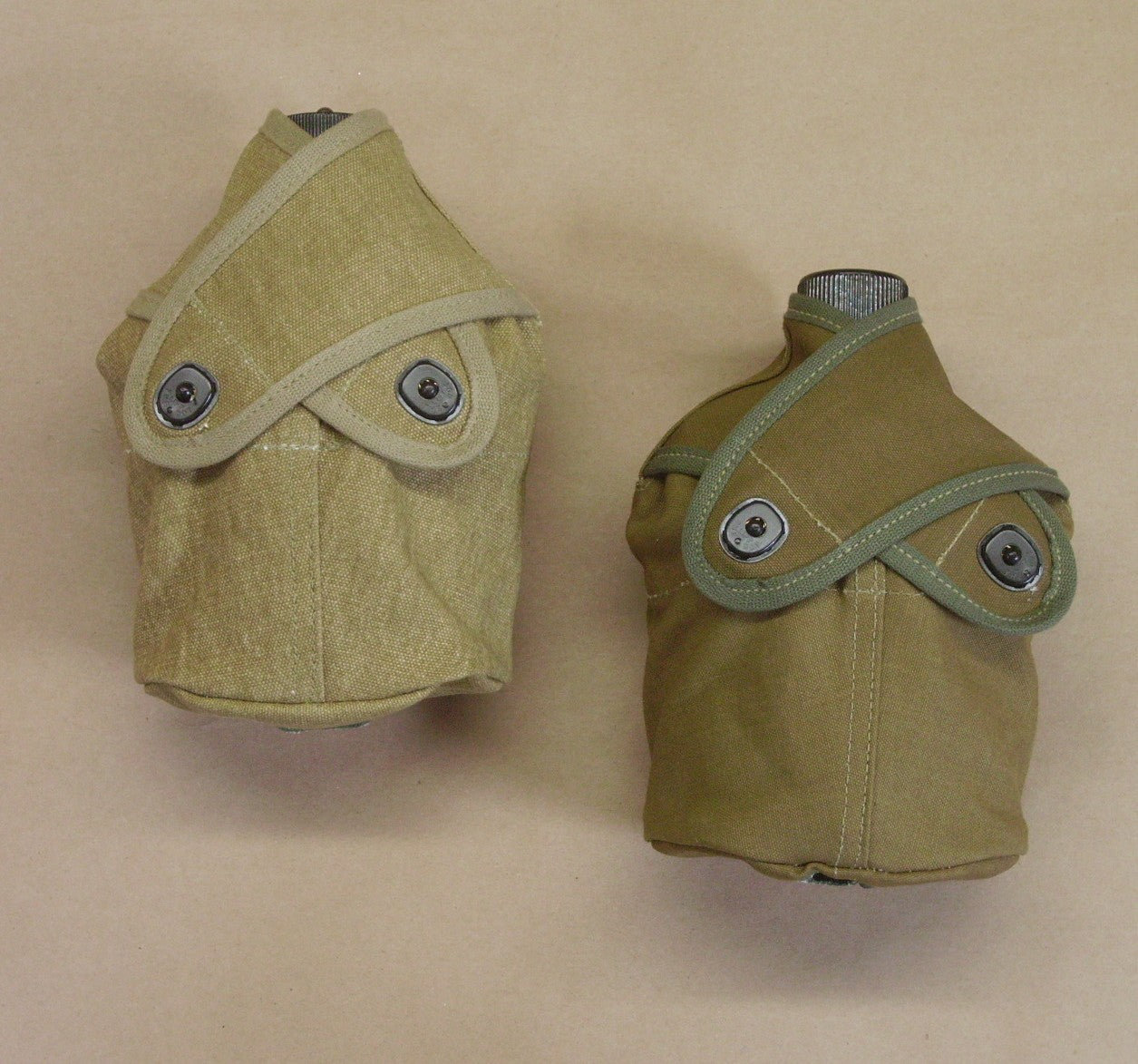 Cover, Canteen, USMC, X-type
Cover, Canteen, USMC, X-type
We improved upon our patterns to provide more ample room for the canteen and cup.  Furthermore by popular demand, we now offer these canteen covers in two shade variations both with the ubiquitous "Funnel Hole" on the bottom of the cover.
Click here to email us with any questions.

Click here for an important message about sold-out merchandise.
---
Other fine products you might be interested in...