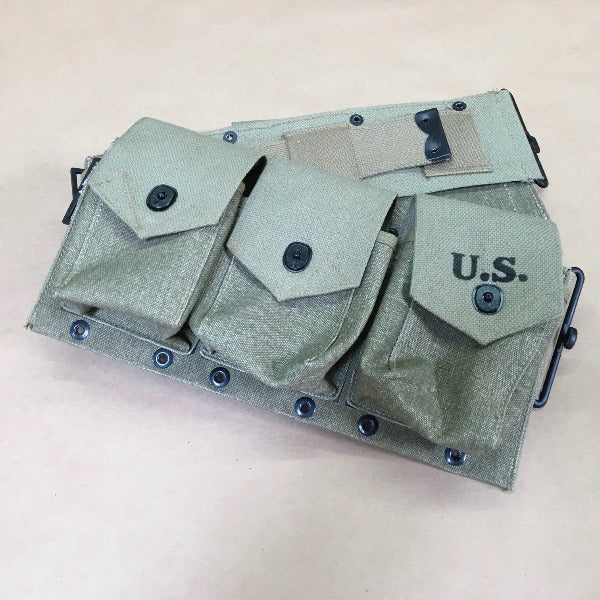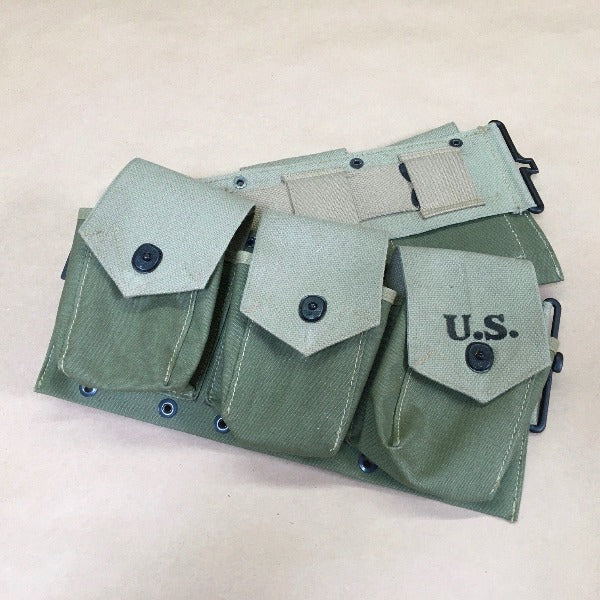 Belt, Magazine, BAR
Belt, Magazine, BAR
For holding the 20 round magazines for the Browning Automatic Rifle. This is held up using the Suspenders, Field, or Haversack.  We offer these in All-Od#3 shade and combination Dark and Light od "Transitional" shades.
Be sure to review our dummies that work perfectly with this item.  Click here to see our ammunition dummies.
Click here to email us with any questions.

Click here for an important message about sold-out merchandise.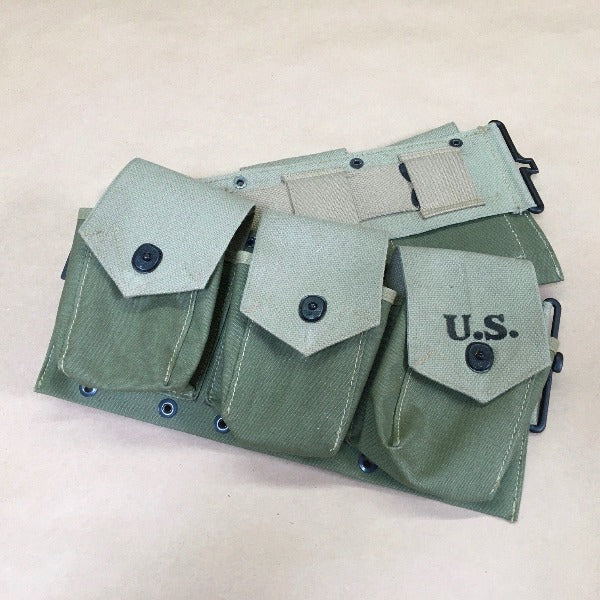 ---
Other fine products you might be interested in...