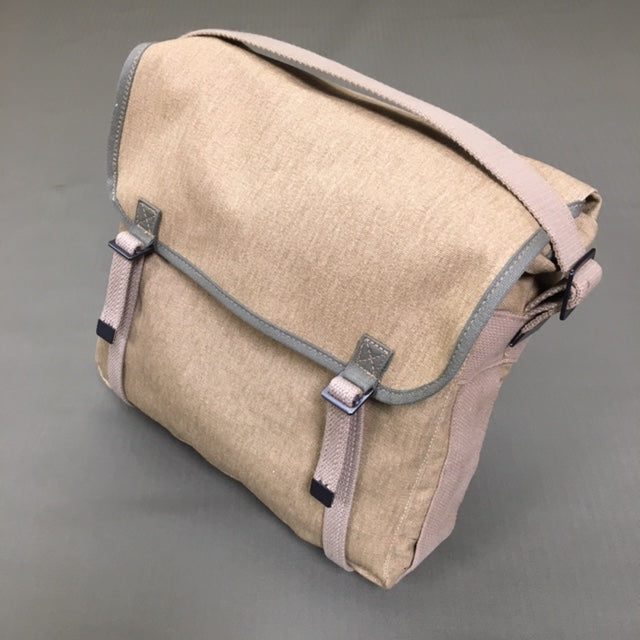 Knapsack, USMC, M1941 (Dark Edge)
This is the earliest WWII style M41 knapsack known as the "Depot Manufactured" version but with a twist. The binding tape along the edges of the opening are a dark shade.  This was a variation of the depot manufactured packs.  Complete the Field Transport Pack with the lower portion of the pack system. These are current production made in our location. The quality on these matches the same high quality of our USMC Haversacks. This item is available in your choice of either riveted or sewn buckle chapes on the flap. All buckles used are the early style (WWI) raised center bar buckle and all webbing tips are squared, not rounded.

Knapsacks with light binding edge available here.
Click here to email us with any questions.

Click here for an important message about sold-out merchandise.
---
Other fine products you might be interested in...