Carrier, Shovel, Intrenching, M1943, Folding Type
This to carry the M1943 E-tool on the Belt, Cartridge or Belt, Pistol. Our carriers are made to specs and actual dimensions, and our patterns were not based on a pre-shrunk original carrier.  We offer this item in three color styles.  Shades available are All-OD#3, Od#3 canvas with Od#7 webbing and trim, and All-Od#7.  All quality made.  Your choice of color combination. 
Please note binding edge on dark OD#7 canvas model is darker in actuality than depicted in photo.
Click here to email us with any questions.

Click here for an important message about sold-out merchandise.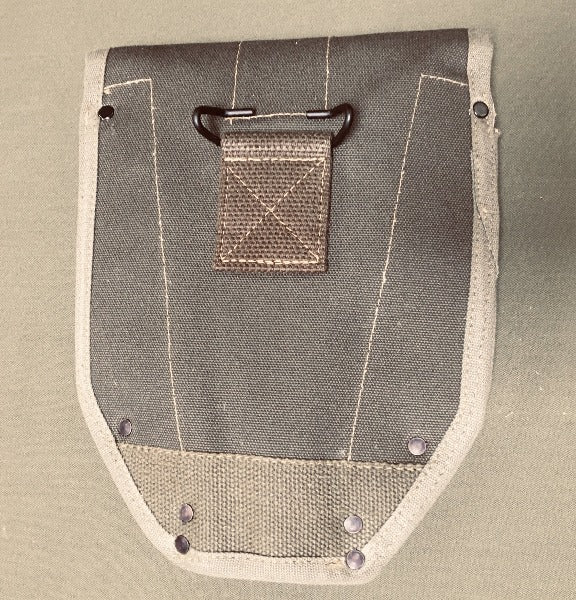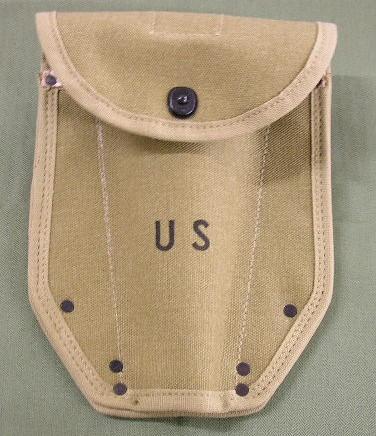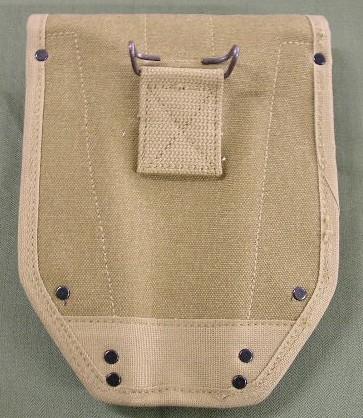 ---
Other fine products you might be interested in...