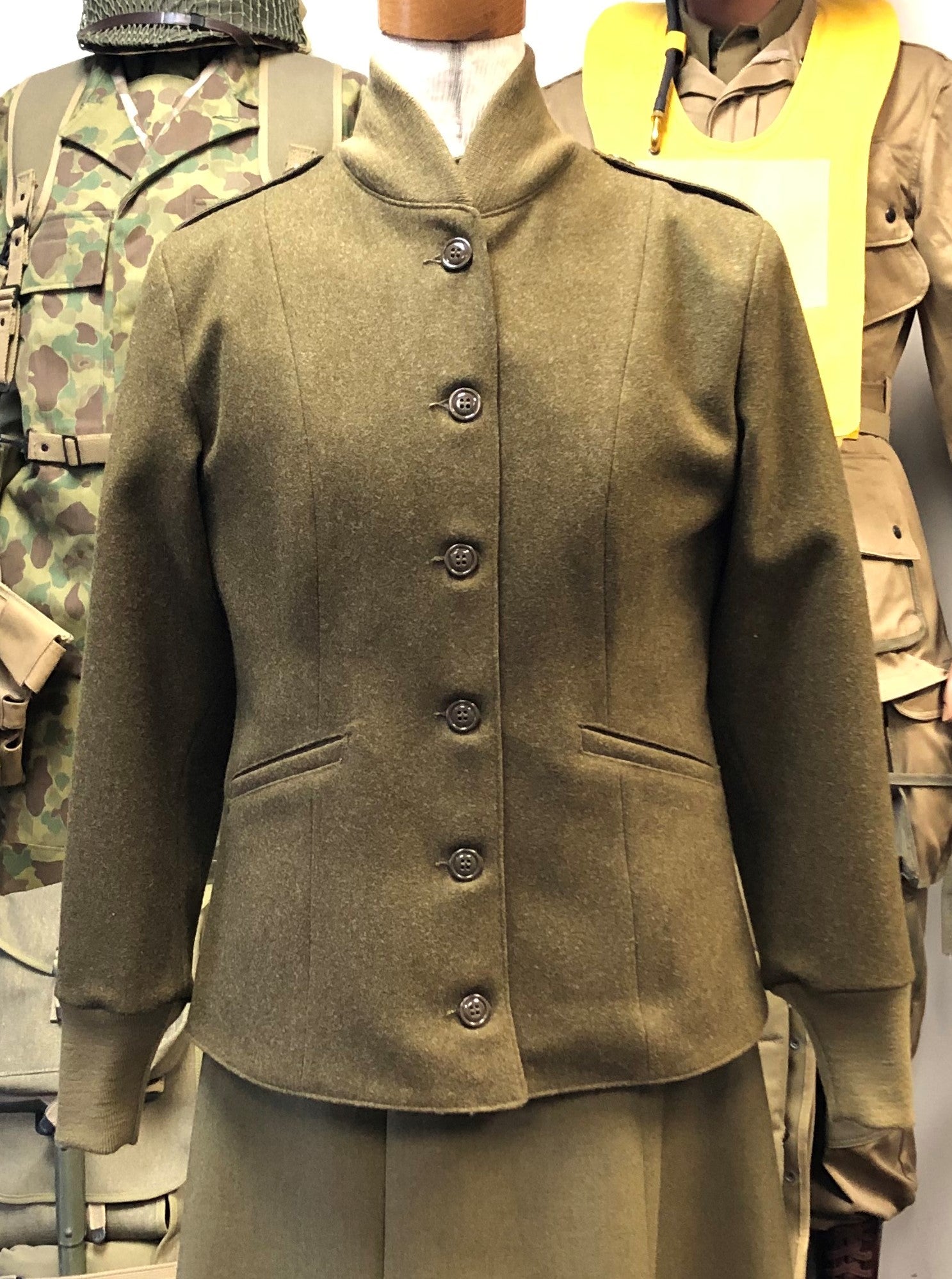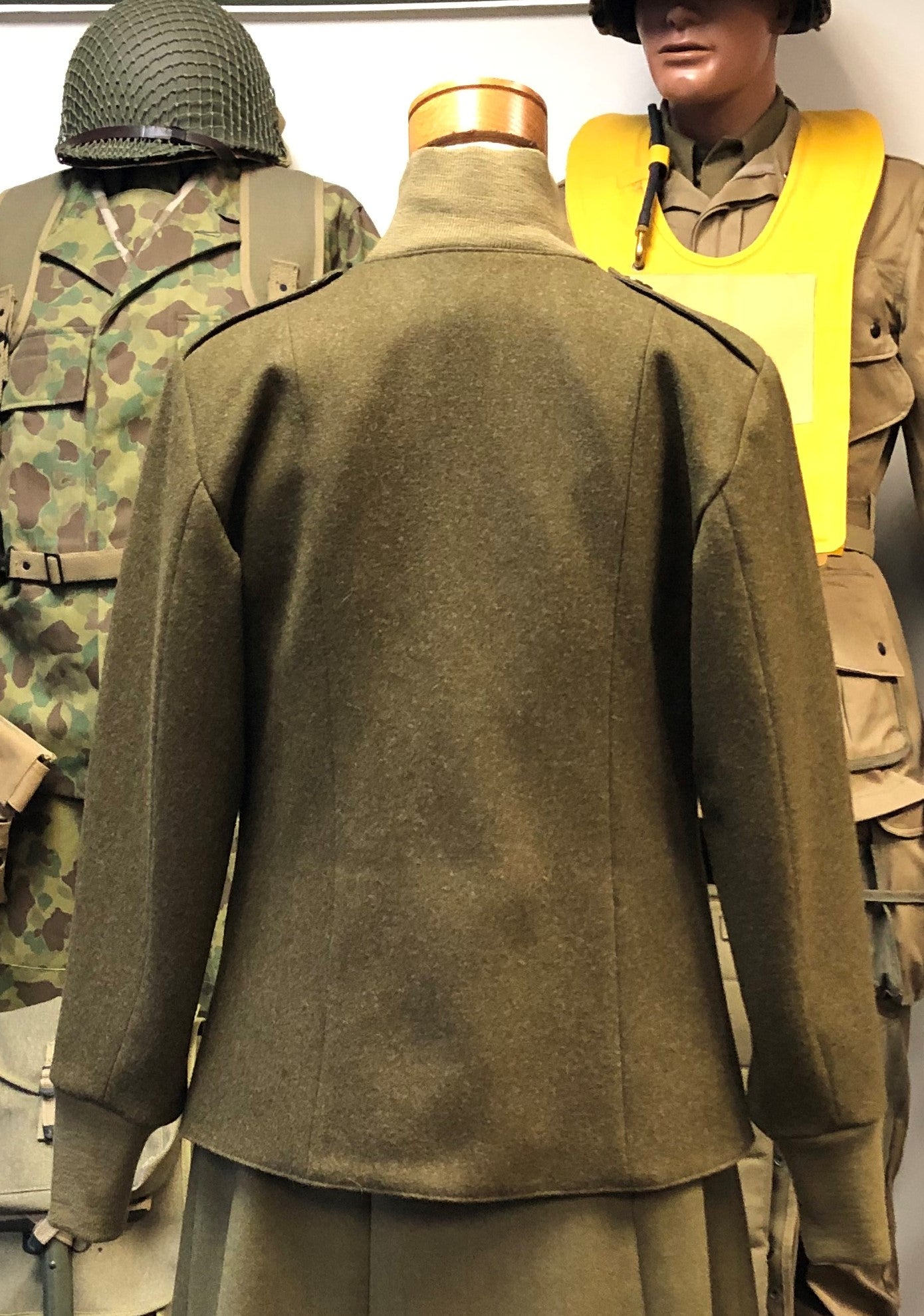 Liner, Jacket, Field, M-1943, Women
This beautiful jacket is the wool melton liner garment worn by women in the US Army.  It was designed to be worn underneath the Women's M43 Field Jacket but was worn many times as it's own garment.  The shell is 100% wool melton and acetate lining.  It has all wool knit collar and cuffs.  Buttons used are our authentic brown as used on our M43 Field Jackets.  These will keep you warm while looking very stylish.  We have very limited quantities available of this item as these are movie overstock.  Click here for the matching Trousers.
These are sized according to the outermost bust line circumference.
Click here to email us with any questions.

Click here for an important message about sold-out merchandise.