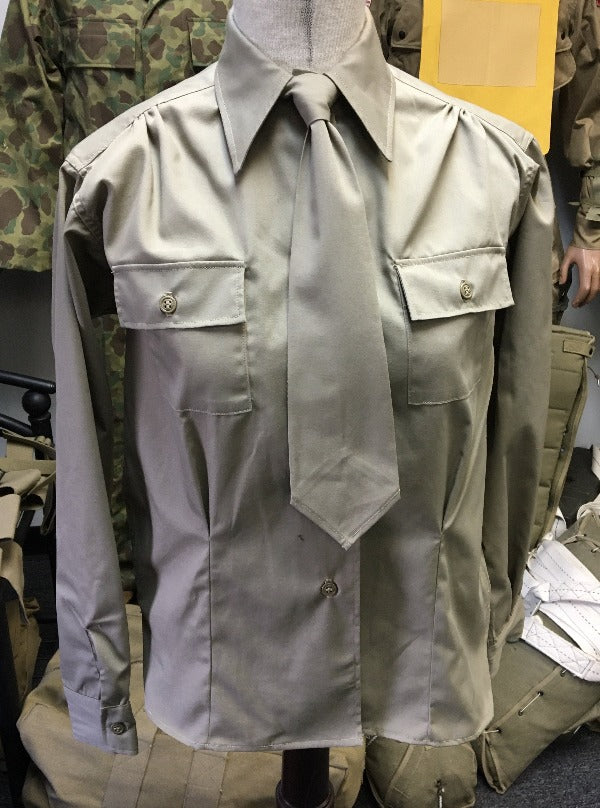 Waist (Shirt), Khaki, Women's, Army
This shirt was worn by both enlisted women and officers in their class A and class B uniforms.  It is made from a light weight poly/cotton blend oxford shirting fabric in a khaki shade.  The finish and shading of this fabric is excellent and the workmanship is outstanding.  This pattern was identical to the OD woolen waist with two breast pockets with puckered fabric on the top front and rear shoulders.  You can wear this beautifully made waist with our quality dress jackets and skirts.  Be sure to order a matching Women's Poplin Tie from this page.
Sizing for these shirts are based on the bustline measurement (not bra size).

Click here to email us with any questions.

Click here for an important message about sold-out merchandise.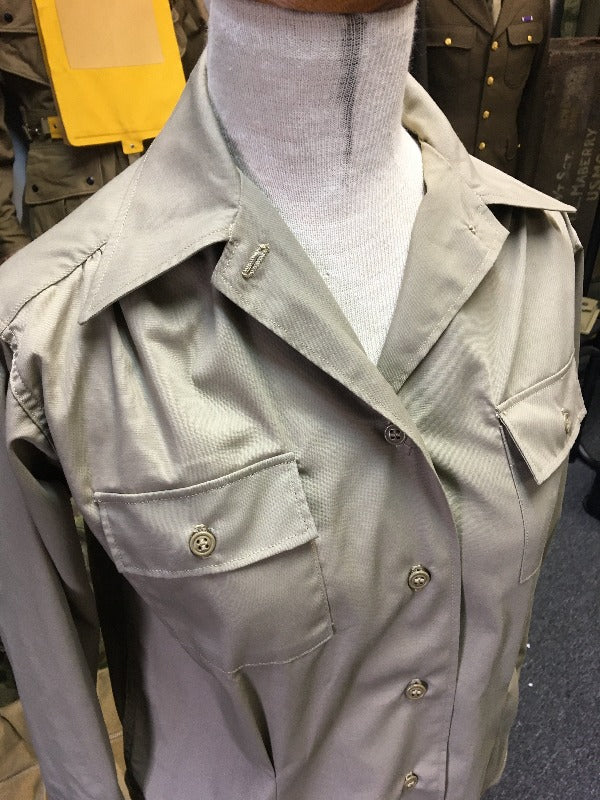 ---
Other fine products you might be interested in...