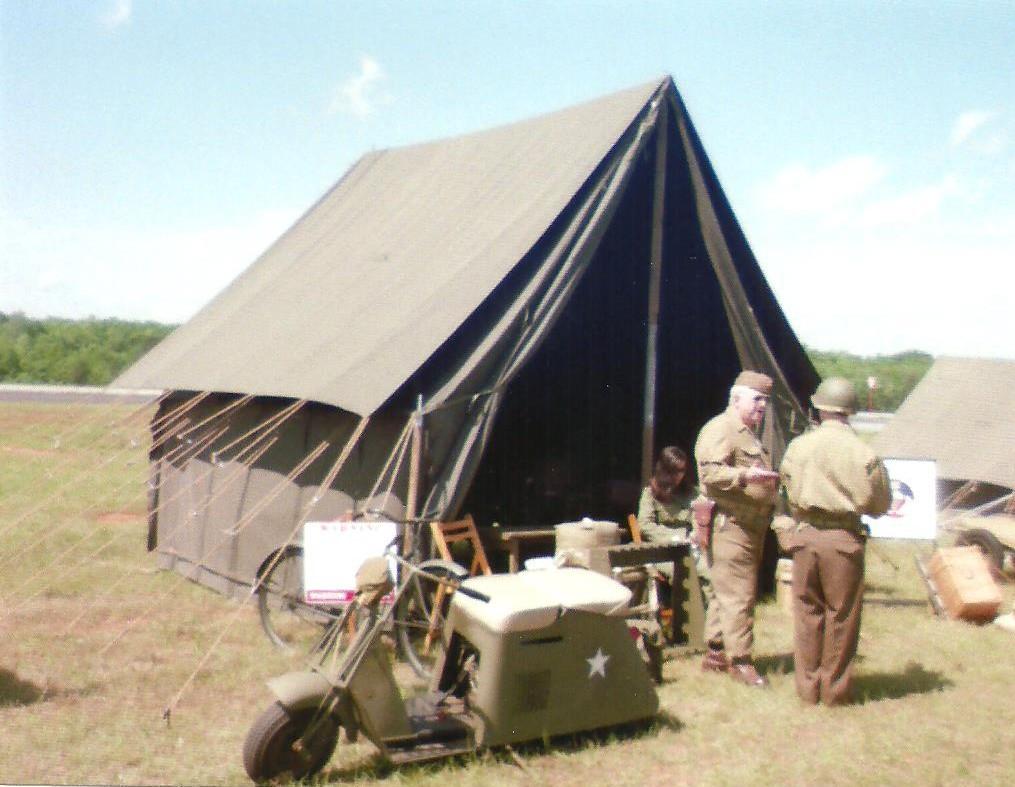 Fly, Tent, Large Wall
These are the "roof" piece that was placed atop of the erected tent in order keep the tent cooler during the summer and for extra rain protection.  These are made from our quality canvas treated with a milspec OD FMWR treatment for protection.  Fly panels are authentically constructed with the correct number of grommets and eve ropes.  We use our own custom made authentic galvanized steel wire tent slips (adjusters) on the eve ropes.  Photo depicts fly being used atop of the Tent, Wall, Large.

For wood poles and stakes please see special notes in the wall tents section.

Flat measurement of this fly is approximately 14'x22'.
     Price to be updated early 2023.
Click here to email us with any questions.

Click here for an important message about sold-out merchandise.