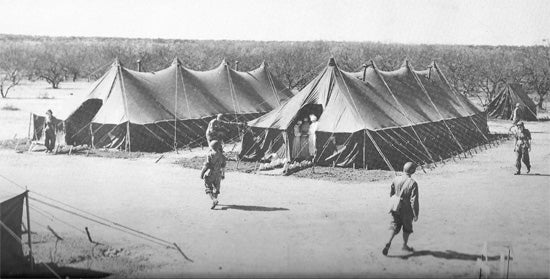 Tent, Hospital Ward, Early (No Stakes or Poles)
Tent, Hospital Ward, Early (No Stakes or Poles)
This is the early style hospital tent that was most commonly used during WWII by the US Army.  We are able to custom produce this tent to customer specs.  We manufactured one of these hospital tents for the movie "Thin Red Line" released in 1997, and one for the movie "Windtalkers" released in 2001.  Email us for a quote for a tent, poles, and stakes, and for freight shipping options.
Some specifications for original tents and associated supplies can be found here.   
Price On Request.
Click here to email us with any questions.

Click here for an important message about sold-out merchandise.