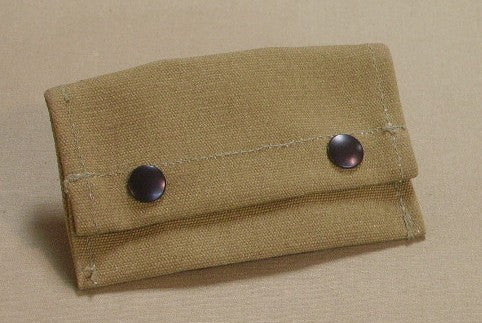 Pouch, First Aid, USMC, M1910
Pouch, First Aid, USMC, M1910
Early U.S. Army type pouch with two Durable Snaps. This pouch, which is meant to contain the first aid packet issued by the Medical Department, is attached by a double hook to either the pistol belt, cartridge belt, or any other equipment with an attaching tab. Available in mustard khaki and light khaki colors.
Be sure to review our dummies that work perfectly with this item.  Click here to see our dummies.
Click here to email us with any questions.

Click here for an important message about sold-out merchandise.