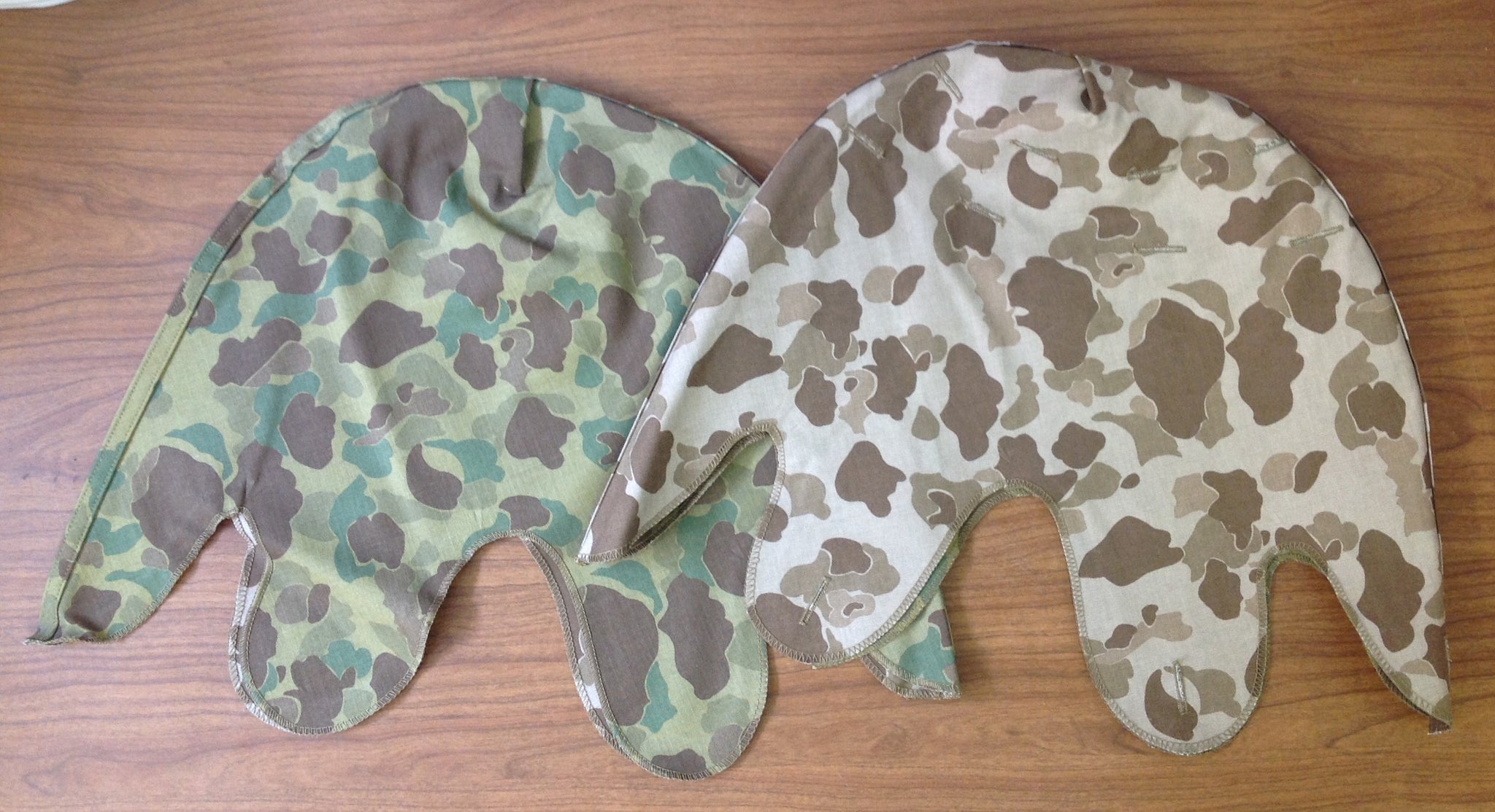 Cover, Helmet, Camouflage, USMC
More excellent quality American made Herringbone Twill fabric has been ordered and all Marine and Army HBT products will begin restocking soon.  If you haven't already done so, sign up for our newsletter by inserting your email address into the newsletter box at the bottom of our home page to get immediate notifications when products arrive and restock.
Our helmet covers are made either with or without foliage slits.  We follow original Marine Corps specs to install foliage slits authentically.  Please specify whether or not you prefer your helmet cover with or without foliage slits.  Some historians claim that the foliage slits are a feature unique to earlier manufactured helmet covers, and the slits are typical of later dated helmet covers.  It is difficult to confirm this simply because the original specs used to manufacture the helmet covers are dated 1942 and include a section to install foliage slits.  Therefore is it possible to assume both covers with slits and without slits were used since from the beginning. 
To fit helmet covers, they are to be soaked in water and stretched while wet on your helmet. Allow them to air dry and they will dry well fitting to the helmet.
As with all our camouflage uniforms,  this item is made authentically from US Army spec herringbone twill weave fabric.
Click here to email us with any questions.

Click here for an important message about sold-out merchandise.