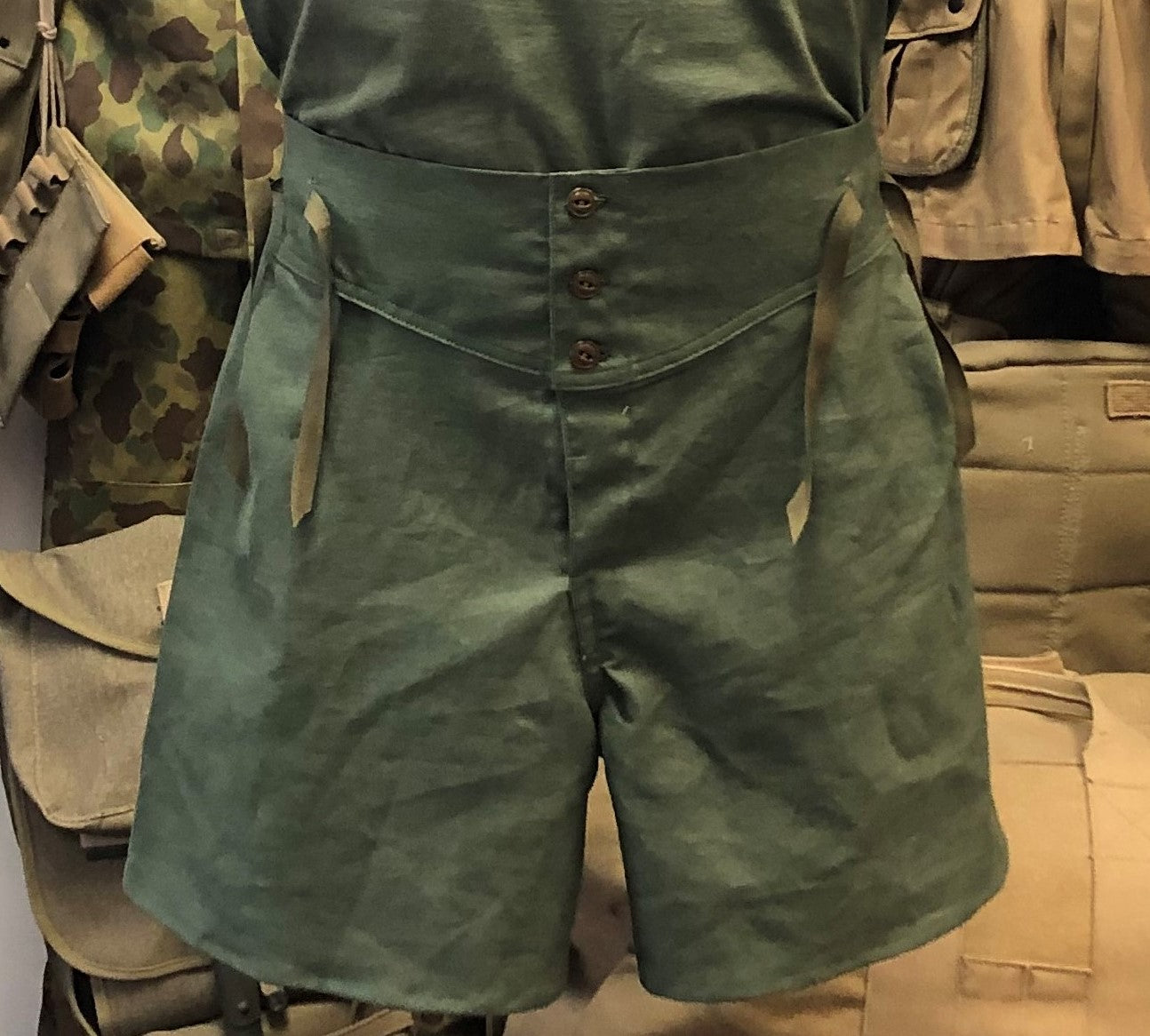 Drawers, Cotton, Short, Olive Green (Marine)
This is the summer boxer short undergarment (Skivvies) worn by US Marines during the later phases of WWII as it replaced the same garment in white. It is made from Marine shade of olive green cotton fabric that is comfortable.  It has a plastic button closure and side adjustment ties. This item is usually worn in conjunction with the matching cotton undershirt in the same Marine shade of olive green.  Please check for proper fit after 1" shrinkage.  We made them in all even sizes but with the side adjustment ties they can be taken in 2-3 inches.
Sale: Buy three or more of this or any other Cotton Drawers (Skivvies) and automatically get a 10% discount off the Drawers on your shopping cart.
Click here to email us with any questions.

Click here for an important message about sold-out merchandise.