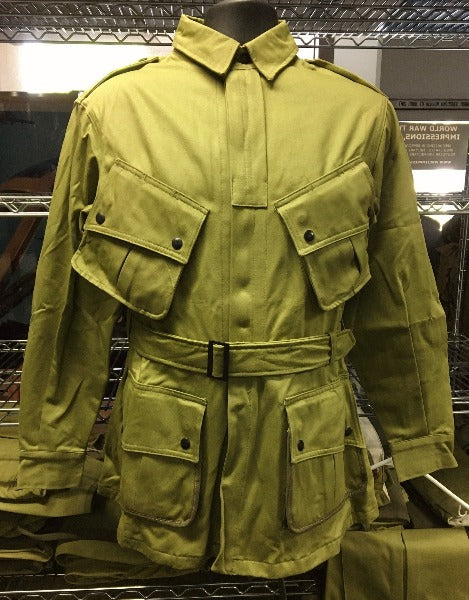 Coat OR Trousers, Jumper, Parachute, Previous Batch CLOSEOUT, sold as-is. All sales final.
Please pick one item below, price is for each item.  Previous batch Coat and Trousers, Jumper, Parachute, OL, #OD#3 (more olive than our current batch).  Please note there are Regular and Oversized Coats available.  Same as first quality with exception of shade of olive drab. 
Price varies:  Coats $199.99 and Trousers $110.00 - $120.00
Oversized Coat, Jumper, Parachute, OL, are made slightly roomier.
Click here to email us with any questions.

Click here for an important message about sold-out merchandise.