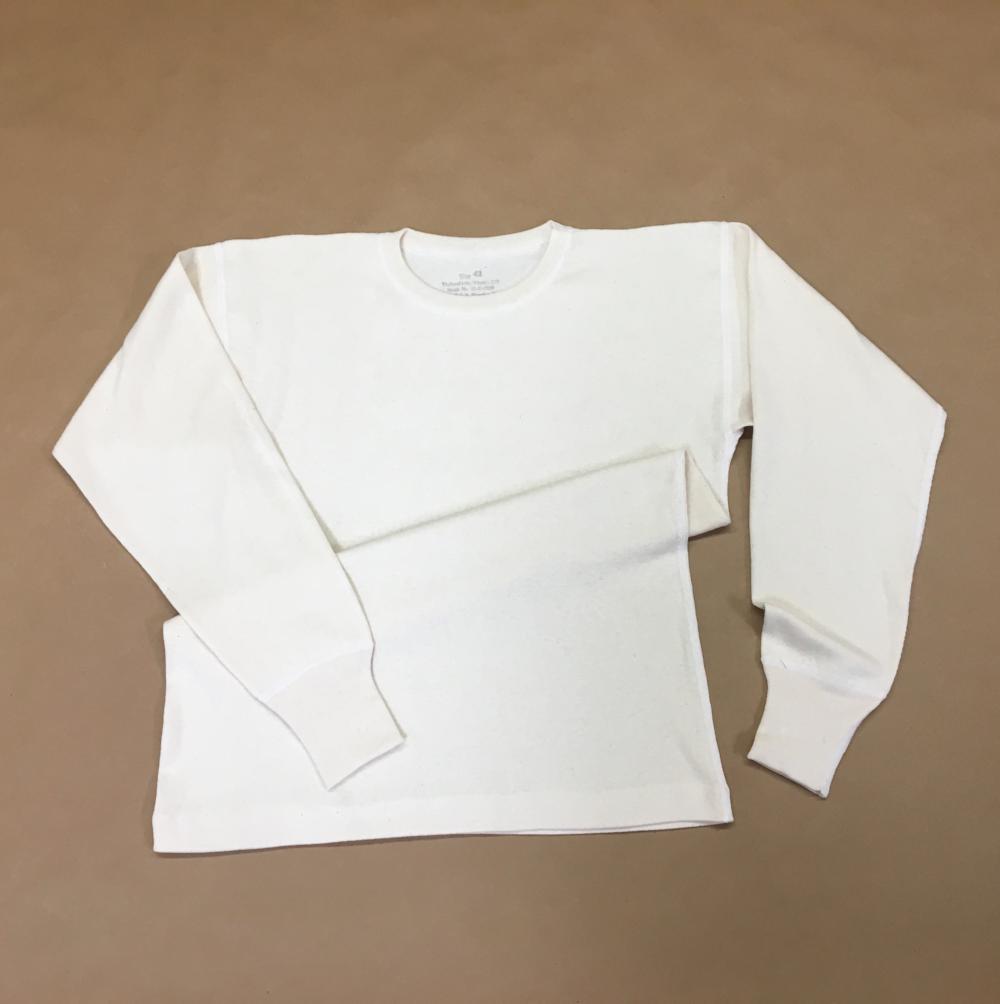 Undershirt, Winter, Vintage White
Every GI impression should consist of both summer AND winter undergarments.  This item was usually issued as a set with Drawers, Winter.  The Vintage White shade was the earliest of the shades offered for winter undergarments.  We offer this undershirt in both OD and early style off-white.  These are 100% cotton.  They fit loosely and some shrinkage should be expected after washing.
Sometime in the near future we will offer this item in the "oatmeal" shade as well.
Click here to email us with any questions.

Click here for an important message about sold-out merchandise.