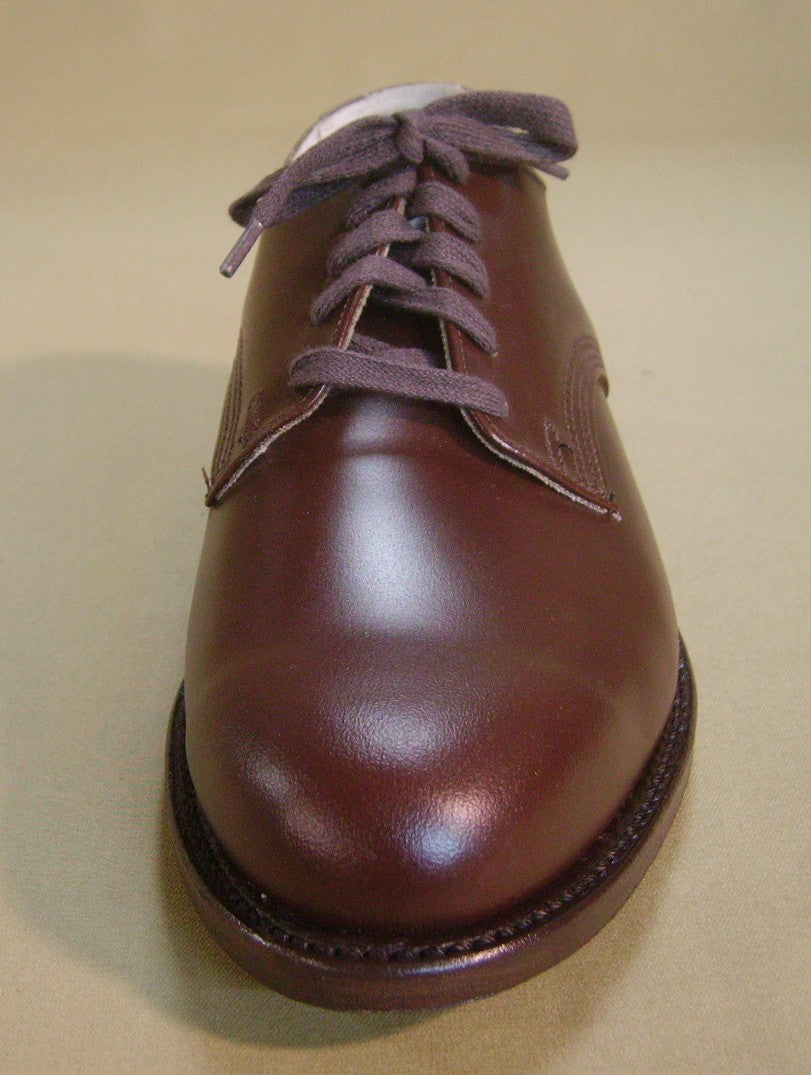 Shoes, Service, Low Quarter, (Oxford)
Shoes, Service, Low Quarter, (Oxford) Footwear with shoe grease or other dubbing applied cannot be refunded or exchanged.
We are excited to introduce a new style that will be added to our line of high quality replica footwear shortly. The Shoes, Low Quarter were worn mostly by Army officers with their dress uniform, but enlisted men also wore them when allowed. Features include high quality mil-spec chrome tanned leather pigment dyed in the authentic Army russet brown shade. It is fully lined with cotton drill and has a leather insole with heal pad. The upper is fully stitched using brown cotton thread and includes cotton laces. It has a full length vegetable tanned outsole with nailed in rubber heal.  A small number of customers have indicated that the top of the shoe rubs with their ankle bone. This can be mitigated by using an insert to raise the ankle inside the shoe.
Click here to email us with any questions.

Click here for an important message about sold-out merchandise.