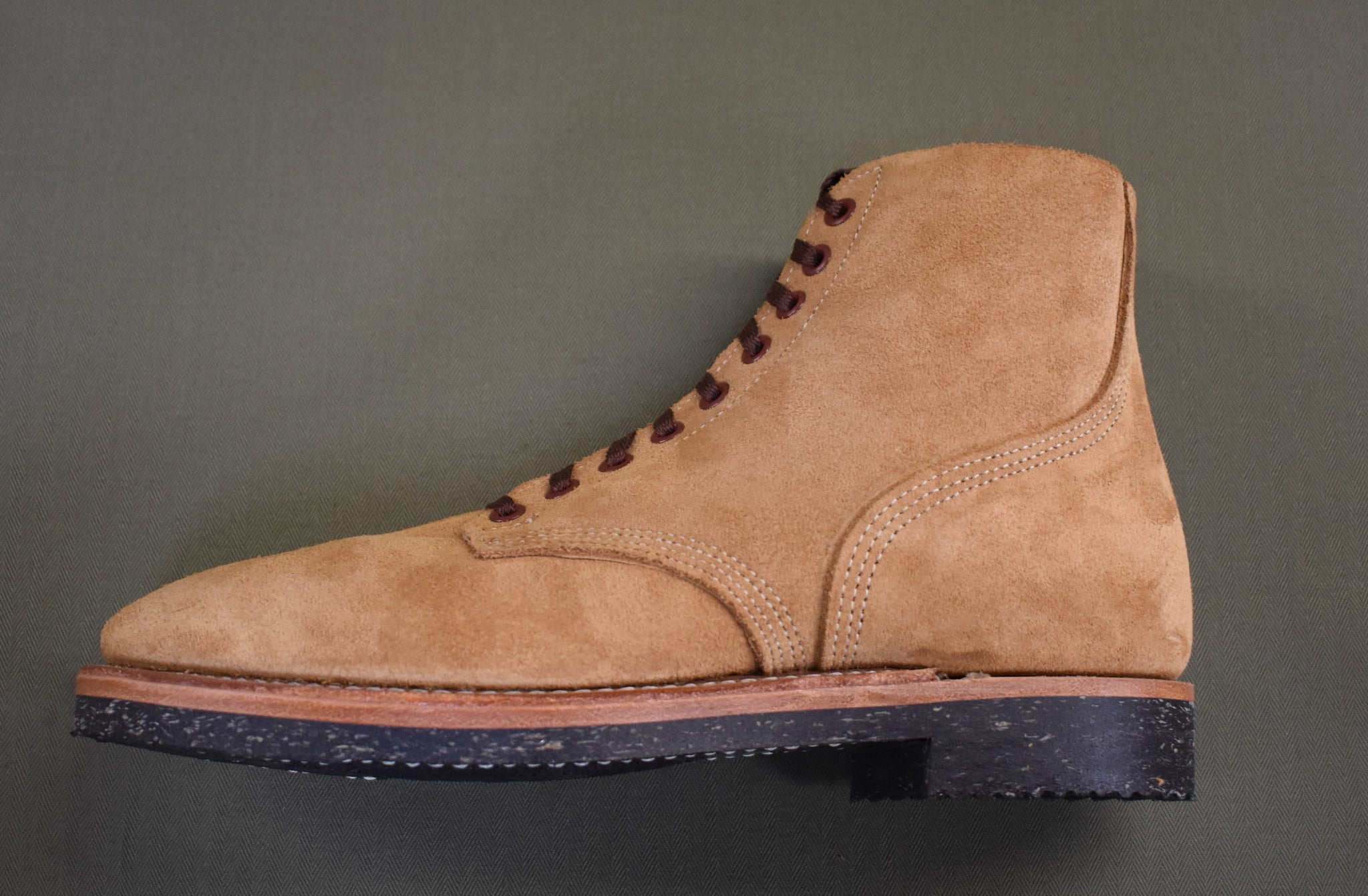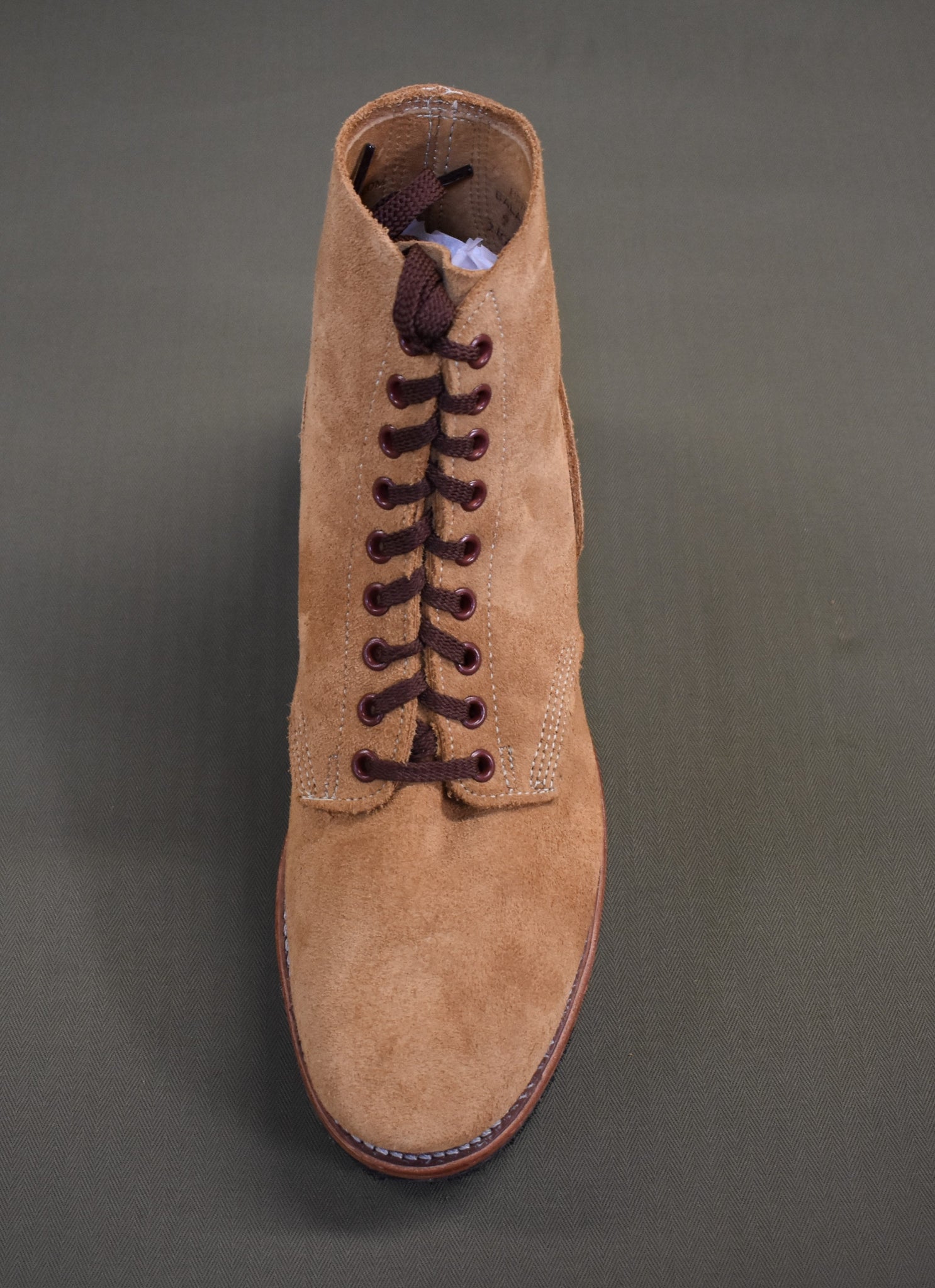 Shoes, Service, Boondocker, USN/USMC (Corded Heel)
Footwear with shoe grease or other dubbing applied cannot be refunded or exchanged.
This shoe is made with flesh-out upper leather and custom molded high strength RAW CORDED rubber sole and heal. They have the historically correct number of 9 pairs of eyelets for lacing.  The shoe has no toe cap but is made in a slightly roomy, yet narrow USMC style.   Available sizes shown. When in doubt about which size to order you can always select any size which is close, then provide length and width measurements in centimeters or inches of both your feet in the comments section of the shopping cart checkout and we can fit you accordingly. We try to provide minimum 1/2" clearance for your toes.
Please check this page for information regarding sold out merchandise.  Please email us with your size to see if your size will be available when they arrive.
Click here to email us with any questions.

Click here for an important message about sold-out merchandise.