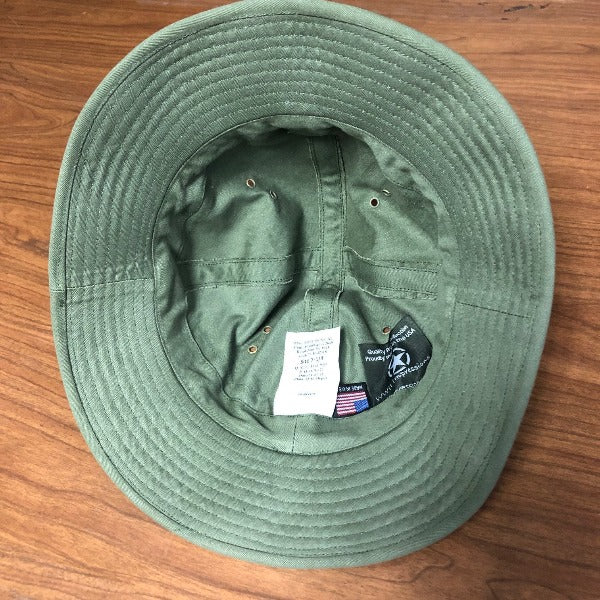 Hat, Herringbone Twill, M1941 (Daisy Mae)
This hat is made from custom woven 100% cotton herringbone twill fabric and Mil-spec dyed in the shade of OD #5 (light shade, "sage") and meant to be worn with the Army Light Shade HBT fatigues.  These are the fatigue headgear more commonly known as "Daisy Mae". These hats were widely used during the early stages of WWII, then they were replaced by the Cap, Herringbone Twill (Fatigue). Both men and women are known to have worn this hat in WWII. Includes a firm brim and metal eyelets.  
Click here to email us with any questions.

Click here for an important message about sold-out merchandise.