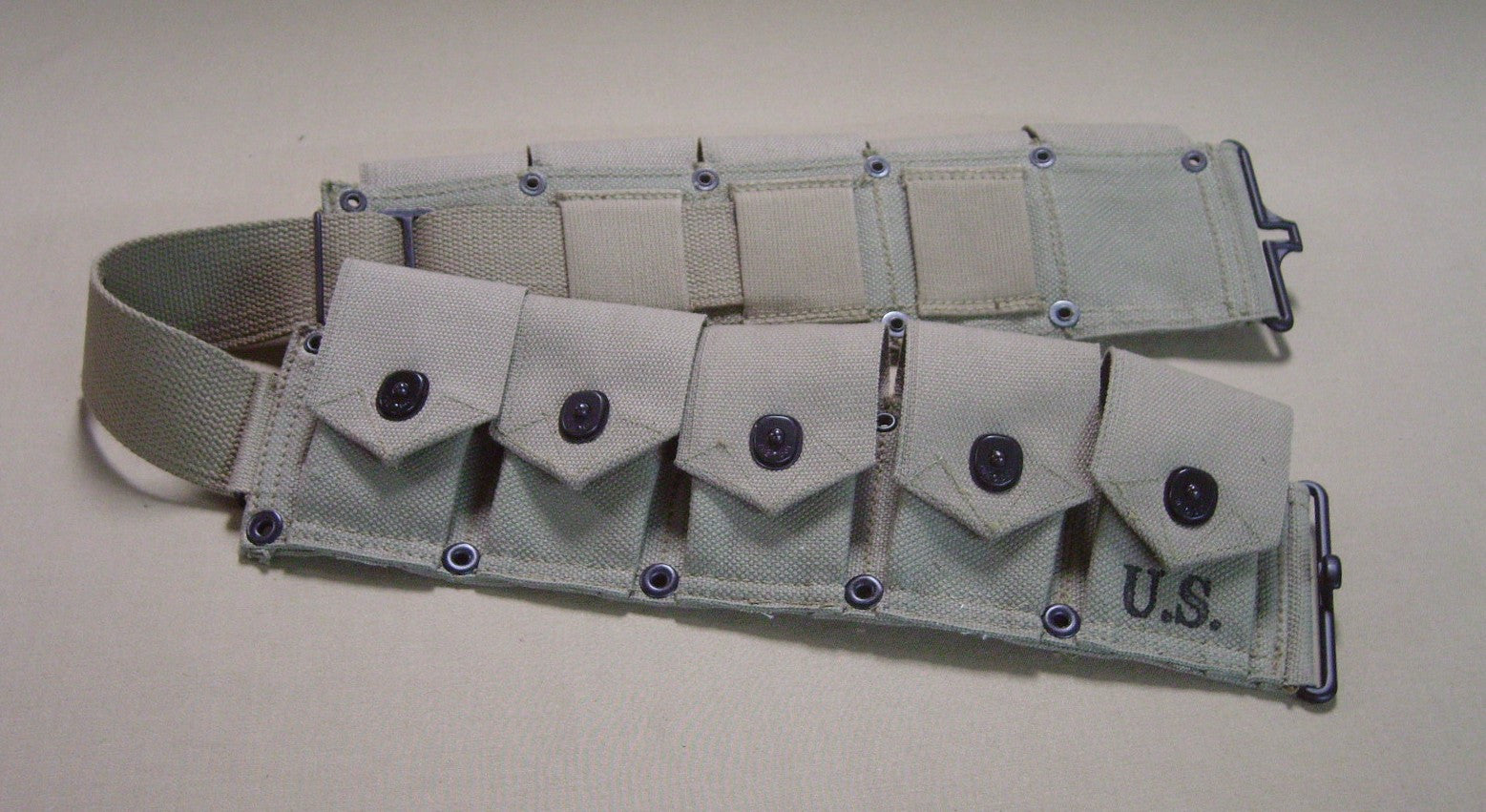 Belt, Cartridge, DISMOUNTED, M1923, Army
A 10 pocketed belt made in 100% mil-spec custom U.S. made Cotton OD #3 web. Used to hold rifle ammunition and hang other field equipment in conjunction with suspenders. We use genuine Lift-the-dot snaps, custom made buckle clasp, custom made large flange grommets along the bottom, authentic M1903 Springfield Rifle 5-rd ammo clip retaining straps with friction snap, and quality "US" stamp on front. Nobody makes cartridge belts this American!!! Ours will last just as long as the originals did with strong heavy-weight cotton thread. Eyelets are firmly installed and won't come loose. These belts will last just as long as the originals.  Note that the interior straps are designed for us with M1903 Rifle Stripper clips, and are NOT for use with the M1 Rifle Enbloc 8-rd clips.
Click here to email us with any questions.

Click here for an important message about sold-out merchandise.
---
Other fine products you might be interested in...