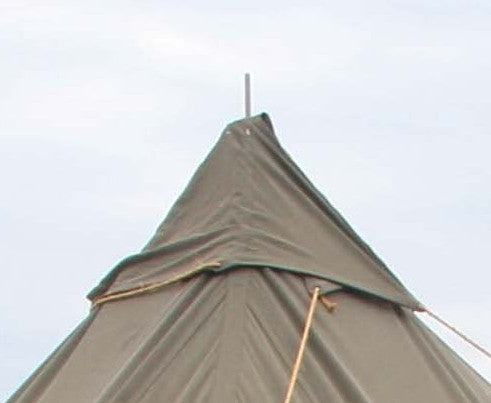 Hood, Tent, Pyramidal, M1934, OD
Hood, Tent, Pyramidal, M1934, OD
Replacement hood for tents with this item missing.  Made from same mil spec treated canvas as our tents.  Includes grommets and ropes.
This is the canvas cover for the ventilation opening atop the M1934 pyramidal tent. We offer this item separately due to many original tents missing this piece. These are made from the same canvas as used on our pyramidal tents and includes all the appropriate grommets and securing ropes. Ropes are made from 3/8" manila.
Click here to email us with any questions.

Click here for an important message about sold-out merchandise.