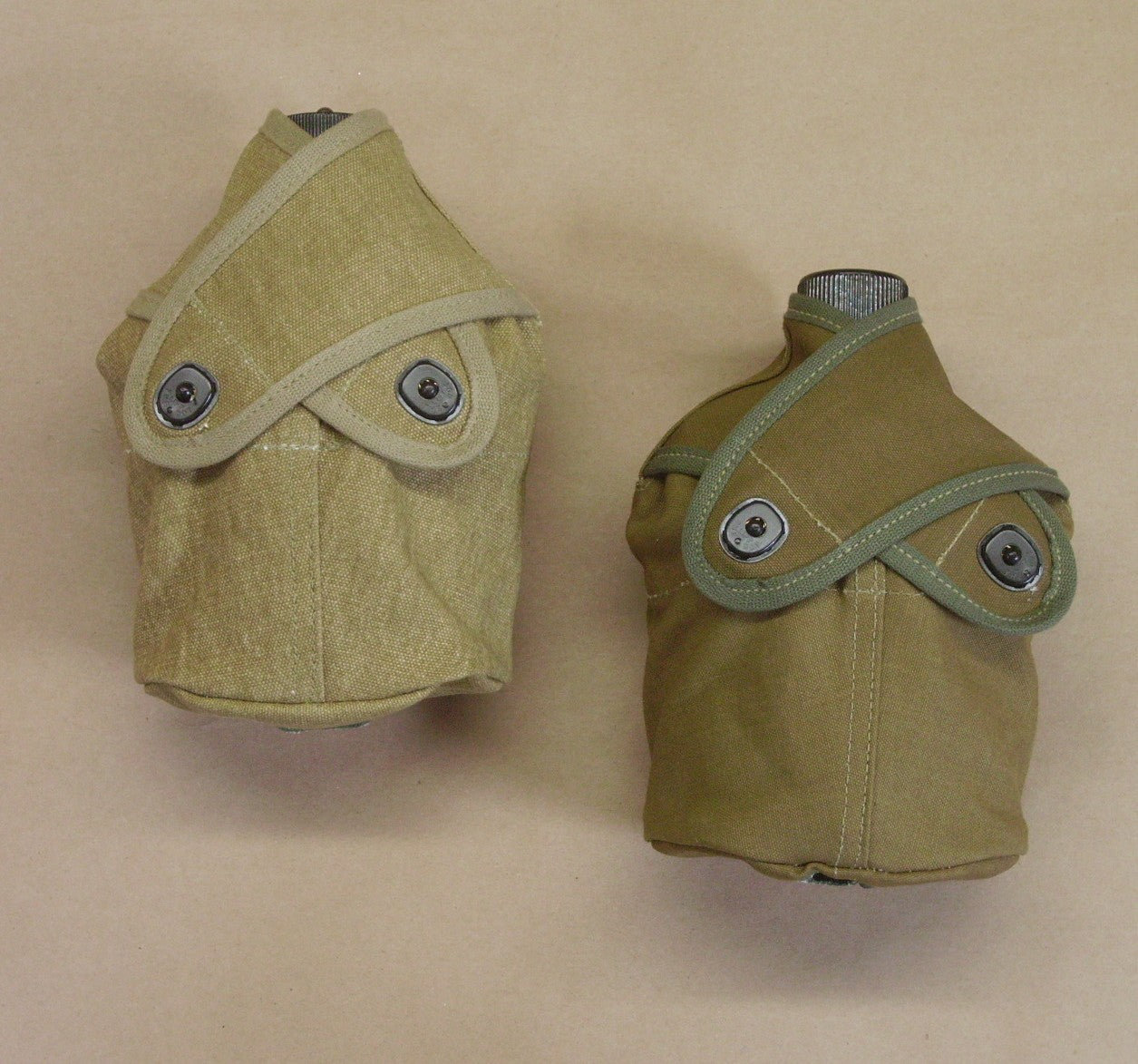 Cover, Canteen, USMC, X-type
These are the mid WWII style US Marine canteen covers with crossing narrow flaps known as the X-type.  We offer these canteen covers in three shade variations all with the ubiquitous serged "Funnel Hole" on the bottom of the cover.
Click here to email us with any questions.

Click here for an important message about sold-out merchandise.