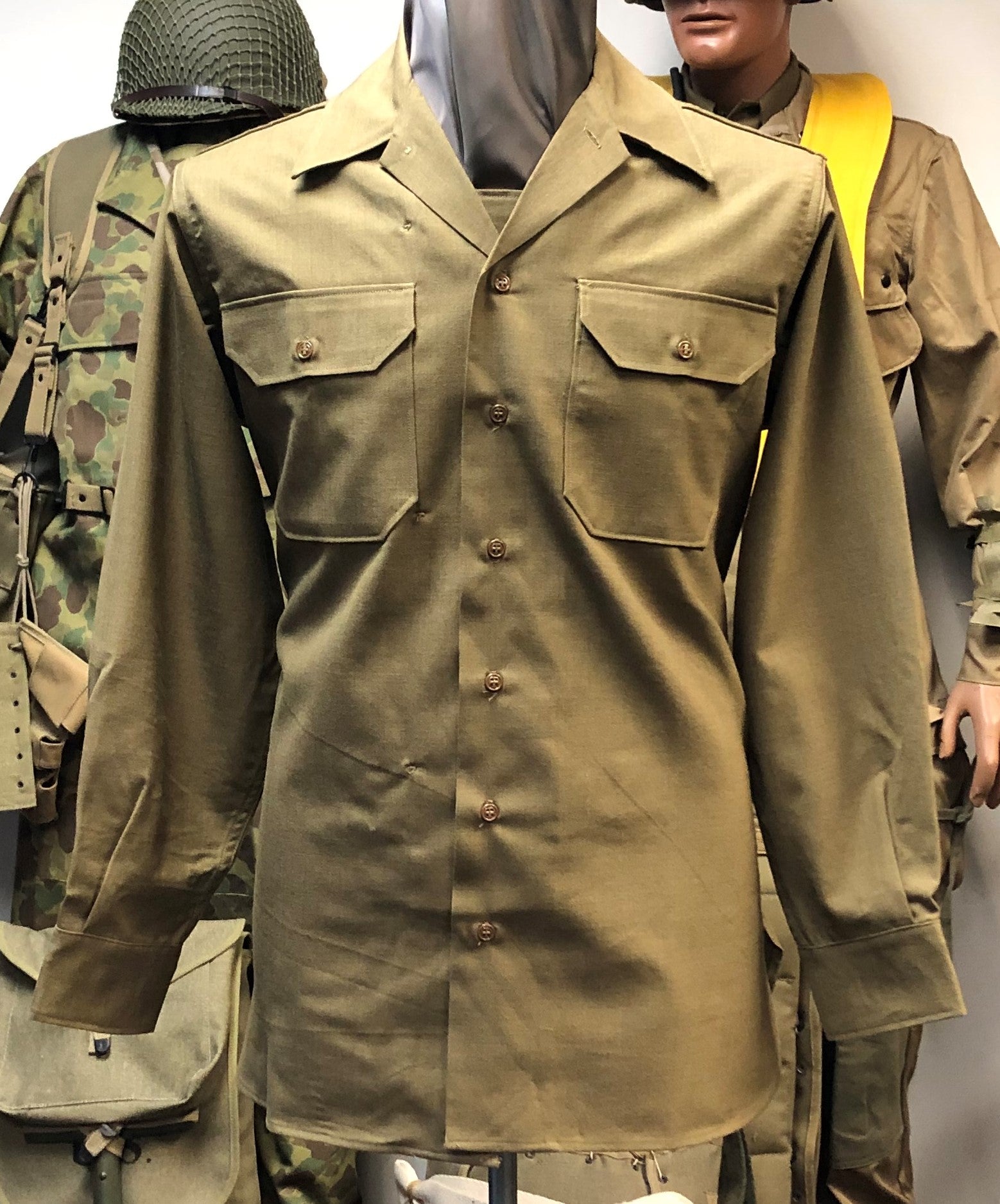 Shirt, Wool, OD, EM, CC
This is the standard issue enlisted man's shirt from the mid to later campaigns of WWII.  Eventually this style of shirt replaced the earlier M37 OD flannel shirt.  In contrast to the earlier shirt, the CC shirt offer better protection when the soldier was exposed to dangerous gases while on the battlefield.  Additional flaps along the front opening and cuff gussets were installed to cover exposed skin areas.  In many instances the flaps were removed by soldiers for sake of comfort.  We included them in order to offer an authentic replica.  Historically, the M37 shirt pattern was common until approximately 1943 when the Army changed to the convertible collar style thereafter.
Our OD wool shirts are durable yet comfortable!  Indeed many of our customers were pleasantly surprised how our custom woven high quality 100% wool can feel so very soft to the touch.  Buttons are durable solid cast melamine and all seams are stitched with pride using 100% cotton thread.  We also include a beautifully replicated QM inspector tag.
Click here to email us with any questions.

Click here for an important message about sold-out merchandise.